Marketing strategies have completely changed over time. Now modern strategies are much more practical and easier to apply. It starts with finding people who have a problem you can solve, and you need to ensure they know and trust you.
But what is business marketing?  And how to develop a marketing strategy and find the right customers?
What is Marketing?
Marketing is the process of getting the interest of potential customers and clients for your product or service. The keyword in this marketing definition is the "process" that involves researching, promoting, selling, and distributing your products or services.
It involves everything you need to do to bring your potential customers and your product together. Marketing also means attracting and maintaining a growing base of happy customers. This can be archived by creating a marketing plan and strategy where the focus is to increase sales.
How to market your business and develop a marketing strategy?
Many people are full of ideas for creating colorful ads and flyers and think they know how to market their business best.
But before going into the details, you need to take a step back. The first thing you need is a general marketing strategy that outlines the ultimate goal you want to reach.
An objective could be becoming the market leader, a mission might be changing eating habits for the better, and a goal could be doubling the number of customers within a certain period.
When you define these terms, you can think about how to archive them. This is your marketing strategy. To develop a strong marketing strategy, use the following three tips.
Find your niche and define your ideal customers. So you can specialize your campaigns and services around them.
Think about how you want to attract those customers. What makes you better than your competitors? Is it a unique service or a higher-quality product? When you don't do this, the potential customers will just compare prices, and if you are not the cheapest, you won't be the first choice.
Combine the first two steps and ask yourself how you bring the offer to the right people. Analyze your business environments, like the competitor's and the customer's habits and needs.
How to find customers?
Marketing was based on trying to reach as many customers as possible this is nowadays ineffective. Instead, you need to attract people who will really use your products.
You need to find your ideal customers. Who are they, and what problems can you solve for them?
When you can leave your customer happy and satisfied by buying your product, they'll more likely recommend your offer to others.
So what is the ideal customer?
Look at your business history and find clients and groups who were satisfied with your product and brought the most profit. These people are the ideal client group. They are loyal and refer you to their friends.
While for a new business with no sales, it is harder to find the ideal customers. You need to research your competition, do surveys, or use online ad campaigns to get a targeted audience. It is also a good idea to visit the places your ideal customer goes to, for example, a technology-related conference.
No matter how you find these clients with similar demographics (age, gender, location, interest...), you need to learn how to attract them to buy your offers. Your product needs to solve a problem for them.
When you write this down and describe the clients in detail, you can get a biographical sketch of your ideal customer. A good idea is to create a profile with names on how you imagine your ideal clients. So before you make marketing decisions, you can ask yourself, "Would Tom like this?."
How to create your marketing purpose statement?
Every marketing campaign should have a powerful message that will convince your targeted audience that your product is the best in the market segment.
Start by developing a marketing purpose statement. It is not something you broadcast to your customers, but it is the foundation of your marketing efforts. So state in your own words what you want your organization to be.
For example, a window cleaning company developed a marketing purpose statement to set them apart from its competitors. They realized that their competitors acted unprofessionally with clients. So the company wanted to show they could treat customers with more respect.
Their marketing statement was, "We want people to know we treated window cleaning as a profession, and our people are true professionals that treat the home they enter like they would their own." The company could make sure that all its future decisions are aligned with this statement.
Clarity and original thinking are what you should aim for.
Next, you need a talking log which is a short statement that sums up the greatest benefits for your client if they choose your company.
Select a strong verb like "We help," name your target market and say how you will solve their problem. For the window cleaning company, the talking log was, "We help homeowners see a better world."
Use the statement whenever potential customers ask you what your business is about.
Finally, you need a core marketing message for the public. Look for your marketing purpose statement and talking logo, and find a statement that can serve as a slogan for your business.
For the windows cleaning company, "Your window is our passion."
Using marketing techniques for different groups
You shouldn't use the same marketing techniques for everyone. Instead, tailor your marketing activities to certain groups.
Great marketing campaigns that appeal to different customers in various ways depending on their needs. So when you find your ideal customers, you can divide them into separate groups. It also is important to develop different ways to appeal to these groups.
Suspects are the people that fit the description of an ideal customer but haven't made contact with your business yet. To get the suspects' attention, you need to offer a test version of your product and free information about it. These are calls to action like free reports, workshops, books, and checklists...
Prospects are those who respond to you and want more information. They may sign up for your email list, for example. Since they have already shown interest, you need to offer them something like trial services and discounts, so they become real customers.
Clients are the people who have already tried your products or services. Repeat clients keep coming back for new products or upgrades.
Champions are those who tell others about your company and indirectly advertise you. They are the most valuable clients. Great rewards for them are memberships and affiliate programs.
At first, you have a big group of suspects, but the goal is to get champions.
Also, real growth doesn't come from getting new customers to buy your product only once. It comes from regular customers that often purchase from you and refer others to you.
It also is important to develop different ways to appeal to these groups. So craft ads specifically for every subdivision, no matter if suspects or champions. The more your ads speak to each group, the more they will respond and bring you more profit.
How to use online marketing?
A web presence is more important nowadays, and online marketing is crucial for every business.
Your website needs to be simple, with content that is clear and easy to access. Ensure the site is easy to navigate and has many optimized graphics, images, and videos to improve users' visual experience.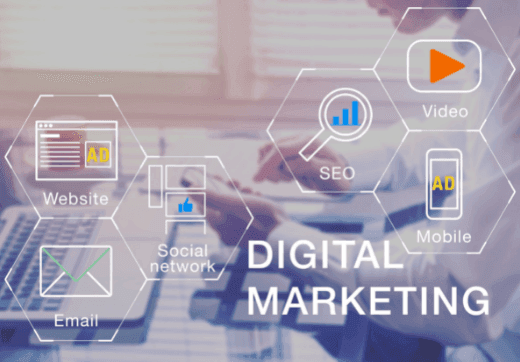 If you want that people can find your website, you need to choose the right keywords for your products and content. Also, it is important to do Search engine optimization (SEO) to rank in Google and Bing. This will help you get organic traffic without having to spend too much money.
You can also build a social media presence and gain new customers through social media marketing sites like Instagram, Linkedin, and Twitter. Online advertising is a very good marketing strategy because it is much cheaper than traditional advertising forms, and you can easier target people more.
While all of those online marketing strategies need time and are a learning process, it may be a consideration to hire freelancers that can help archive your online goals faster.
If you want to gain more trust from people, give them a chance to leave reviews and feedback on your website.
How to build an ad?
With advertising, you get more credibility, especially if you can afford traditional ads like tv and magazines. When you create an ad, you need to pay attention to certain things.
The headline in your ad campaigns is the heart. It should make people pay attention when they see your advertisement. So spent the most time crafting an interesting headline or intro. In the headline, you mention what you offer or reach out to the customers you want to target.
Include proof of whatever you promise to your customers. This could be customer reviews and testimonials.
A Call to action is what the people need to do to get your offer, like visiting the website, calling the number, or signing up here.
When you develop some ads, you can test them and see what the most effective ones are. You will also see what medium works best, no matter if traditional or online ads. The best working ad is called a control ad. It is the one you should choose as long as it remains effective.
How to develop better relationships with content creators?
Public relations have a huge impact on how your business is viewed. If people read good news about products and services, they will trust the message more when written by an objective third party, like a newspaper article.
The right PR firm can also tell a personal story about your brand. When people learn how the company grew and what the culture is like, they can feel more connected to it.
Positive media attention can also increase employee satisfaction because when people hear good things about their company, they feel proud to be a part of it.
It's a good idea to know the most influential journalist in your industry. Make sure to learn about them before they learn about you.
Create a list of ten-twenty prominent and relevant influencers or bloggers/journalists and research their content and social media profiles. And then try to get in touch with them via email on their website or through social media. Reach out and try to make them aware of who you are.
Strive to build a good relationship with these content creators. And serve them as valuable resources, especially if they need good content for their next publication.
Post information about important events and changes on your company website. And create the "In the Press" section on your page to collect mentions of your company in the media.
You can also sum up all this important news and send it to clients and others in your network.
How do you get more referrals?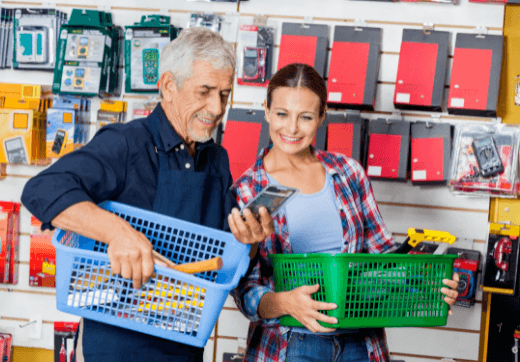 People trust the opinion of a friend more than an ad they see. It makes getting good referrals very important for your marketing campaigns. The better your reputation, the more customers these referrals will bring in.
Both the clients and you benefit from referrals. People love giving advice and helping friends and family they care about. They gladly recommend products they use and trustworthy businesses they buy from.
The great thing about referrals is that they are more trustworthy because if you see a new product, you may ask your friend first what she uses.
New customers who heard from referrals are also often willing to pay more for your services. The reason is they expect the recommendation to be good.
To get great referrals, you need to make your customers happy by satisfying their needs and solving the problem they have.
It is necessary to provide customers with opportunities to refer to others. For example, give the option to post directly on social media what they purchased.
If you sell to companies, you can also get referrals by supplying business cards and pens with your logo. So the companies will see your brand and remember it.
Finally, make sure to reward your referral sources by offering lower prices to customers who refer. Or send gifts to businesses that refer you to new customers. Or use Affiliate programs that give people a provision like the percentage of the sales price.
Don't forget to refer people back as well.
Conclusion
If you want to build a business that succeeds, strong marketing is absolutely essential. So find a good marketing strategy that clearly defines clients and creates specific and meaningful ads for them. When you make your customers happy, they won't only buy from you more, but they also will refer their friends, which is more worth than any advertising you can buy.