Want to learn a new skill, find a new hobby or improve your personal and professional development?
Then why not try out Online Learning where you can learn something new everywhere where you got internet access. Some websites even have downloadable content for offline use. Which gives you the time to learn when and where you want. The Internet offers so many online courses, audio, and ebooks, which cover just about every ability, topic, or hobby you can possibly imagine.
In this article, you get to know both free and premium platforms that offer the best online courses, as well as online education sites and providers for audiobooks, ebooks and book summaries to gain the knowledge you seek. All Sites are reviewed with a score table and a small conclusion if the website is recommended or not.
Variety of Courses
When you search for platforms where you can learn all kinds of different topics like Online Marketing, Business, Photography, Lifestyle, Designing… in one place. The following Sites have online courses you can consider trying out.
The first platform is Skillshare where you can find 4 Main topics:
The Creative includes topics from Designing to Video Making and Photography almost everything you can think about to express your creative side.
In the Business Section, you can choose from Marketing Skills and Entrepreneurship to Finance and Microsoft Office; there is a lot to make your job easier.
Technology is the right choice if you want to learn Programming and Development like CSS, Web Development, and Game Design.
Lifestyle is perfect to learn skills for your Daily Life. For Example, learn how to get better in cooking or master a new Language or live a healthier life.
As you can see, Skillshare is with over 26000 courses an awesome site to learn something new. With the membership, you can also watch the courses offline if you want. The best is you get the two months for free at Skillshare* so you can see for yourself if you are happy with the courses you get. After that, you can always cancel your Membership or keep it and pay an annual Membership 8.25$ or monthly 15$.
Review Score:
| | |
| --- | --- |
| Quality of courses: | (4.5 / 5) |
| Selection: | (3.5 / 5) |
| Price Performance: | (4.0 / 5) |
| Overall Rating: | (4.0 / 5) |

Skillshare has a lot of valuable lessons and courses for a good price
2. Udemy
Udemy has similar types of courses like skillshare. But it provides a larger selection of courses with over 100.000 online courses in different languages. Where you can explore topics like Development, Design, Business, IT & Software, Personal Development, Marketing, and Photography.
There is no subscription model, so you have to purchase the chosen course. However, you should wait for discounts on different courses which can save you a lot. To get good quality courses you should look out how many students the course has and how good the ratings are. You can even get some courses for free if you search for "100% Off Udemy Coupons" on your preferred search engine.
Review Score:
| | |
| --- | --- |
| Quality of courses: | (2 / 5) |
| Selection: | (5 / 5) |
| Price Performance: | (2 / 5) |
| Overall Rating: | (3 / 5) |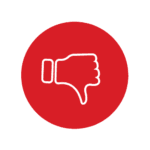 Many courses don´t have enough useful information and are often too expensive without a discount.
LinkedIn is a social network for the business community, so naturally, LinkedIn Learning provides courses around Business, Creative, and Technology topics. You get access to over 13000 expert-led courses in English, German, French, Spanish, and Japanese. For practice, the platform also has exercise files and quizzes on the topics.
It a good online platform if you want to learn a skill for a job because you get certificates that you can add to your LinkedIn profile. It gives you an advantage if you use LinkedIn for job search because you have proof for the skill you learned. Courses at Udemy and Skillshare are most likely don´t give a certificate.
You can test Linkedin Learning for free in the first month* after that, you will be billed annually at $24.99/month for a total of $299.88. If you prefer to pay monthly, do not use the free trial, and then it will cost you $29.00/month. Another way to get a course without a monthly membership is to purchase it separately.
Review Score:
| | |
| --- | --- |
| Quality of courses: | (4.0 / 5) |
| Selection: | (3.5 / 5) |
| Price Performance: | (3.5 / 5) |
| Overall Rating: | (3.7 / 5) |

Skilled experts for different topics with great courses for all types of jobs
Envato offers only around 1200 courses on topics like Design & Illustration, Web Design, Code, Photo, Video, and Business. But you also get for lager topics a library of 240+ eBooks. If you want to make a Website, in the Membership, there are a lot of templates and WordPress plugins included, but not all Plugins which you can find on Codecanyon are available. As well as downloadable content for Photoshop or other Design Software, you can download Stock Photos, Fonts, Icons, Backgrounds, Graphics, Illustrations, Add-ons, and Product Mockups.
When you want to gain knowledge about Design, you are in the right place because the provided material is perfect for this specific learning Experience. Unfortunately, there is no test month, but the price of 16.50$ per month is not bad for the downloadable digital assets because you can keep them even if you cancel your Membership on Envato Tuts Plus*.
Review Score:
| | |
| --- | --- |
| Quality of courses: | (4.0 / 5) |
| Selection: | (2.0 / 5) |
| Price Performance: | (3.5 / 5) |
| Overall Rating: | (3.2 / 5) |

Good courses for creative and technicals skills but only worth the price if you want the downloadable assets.
5. Youtube
The biggest Video Plattform on the Internet offers the largest video tutorial collection of all. You can find on Youtube almost every topic you can think of, and the best is everything for free. But the downside that everybody can upload something, so there is a lot of wrongs and not on point tutorials. However, if you find a good Like Ratio and positive Comments on the video, you may make the right choice with the video and find the information you seek.
Review Score:
| | |
| --- | --- |
| Quality of courses: | (2.5 / 5) |
| Selection: | (5.0 / 5) |
| Price Performance: | (5.0 / 5) |
| Overall Rating: | (4.2 / 5) |

Quality varies on differents channels and persons a lot but you get everything for free

In-depth courses
When you want to learn a specific craft there is a selection of the best online courses which go in-depth on a topic for example if you want to learn filmmaking there is a course called Fulltimefilmmaker which shows not only how to shoot video but also how to edit and market a video.
With the already above-mentioned course Full-Time Filmmaker, you get an amazing program to become successful as a Videographer. You gain access to over 300 training videos, which shows you insights from gear buying and usage to advanced cinematography techniques, the editing workflow, and how to run a successful video business. With the Courses, you learn to operate all types of various consumer-friendly cameras like DSLR, mirrorless or smartphone Cameras.
Yes, you may think a price of 799$ is high for a course like this. I purchased the course myself even if I didn´t have that much money at the time, it was worth it. The Instructor Parker Walbeck gives really clear and thoughtful advice to help you succeed. With Parker, you also get a great community that helps each other and works together to become better. I really recommend Full Time Filmmaker* if you want to make a living by making videos or improve your video making skills.
| | |
| --- | --- |
| Quality of lessons: | (5.0 / 5) |
| Updates and new content: | (4.0 / 5) |
| Price Performance: | (4.5 / 5) |
| Community and Support: | (4.5 / 5) |
| Overall Rating: | (4.5 / 5) |

Great Teacher that explains nearly all the important stuff which you would get if you pay 20000$ a year for a film school. Full Time Filmmaker is especially for you if you want to use consumer-friendly cameras to become a professional Videographer.
Have you heard about these courses which are all over the internet which promise you to get rich quick?
It may crush your expectations nearly every course which guarantees you this is a scam. They mostly don´t want to help you earn money with Internet Marketing; they only want to help themselves to get richer.
I mention this because I want to introduce you to a course platform called Wealthy Affiliate, which doesn´t make these false promises. They provide in-depth courses to make money with a website. They teach you how to build a website with WordPress, how to rank it and make money through Affiliate Marketing and other Internet Marketing related topics.
You may not get great results in the first month, but if you keep up the work and make it through the courses, you can create income through the Internet. Some strategies may become outdated really fast because things like ranking a Website is constantly changing, however, you get updated posts and weekly Livestreams so you can stay well informed about the newest topics. Overall you get a great introduction to the world of Internet Marketing.
There is a free Starter Membership* with no trial period where you get access to the first phase of course for free as well two Subdomains to exercise website building.
If you really want to get value out of Wealthy Affiliate, you should get the Premium Membership* starting at 19$ after a month 49$ or yearly 495$. For this, you not only get the courses, but you also get a Keyword Research Tool and a Web Hosting Plattform which lets you host up to 10 Domains.
A newly added feature is an Affiliate Program search which is helpful because it can often be challenging to find the right affiliate program for a niche. It is not a bad deal in comparison to other Web Hosting Plattform which alone have monthly costs like this with way lesser features.
Review Score:
| | |
| --- | --- |
| Quality of lessons: | (4.0 / 5) |
| Updates and new content: | (4.0 / 5) |
| Price Performance: | (5.0 / 5) |
| Community and Support: | (4.0 / 5) |
| Overall Rating: | (4.3 / 5) |

Useful Step by Step Guides for Affiliate Marketing and Website building and a lot of Community Tutorials. With the Premium Membership, you get all the important Marketing tools you need to earn money with a Website.
Drones are gaining a lot of popularity nowadays when you want to film the world from above; you have to know how to operate a drone. The course from Drone Pro Academy offers similar tutorials like Fulltimefilmaker for drones. Over 250 Videos with everything from the different drones types to cinematic shots, editing, and business sections are included. You also get the Part 107 Boot Camp which is for Us Citizens. It is a drone regulation where you have to take a test (Part 107)  to fly drones commercially in the USA.
The Professional course* with all modules costs 1500$. But only if you don´t use the 6-month payment plan* where you can purchase it for 1002$ (6x 167$ rates). If you don´t want to invest that much money, you can also purchase Drone Pro Academy |Cinematic Course* for 197$ where you get the introduction of drone flying. The cinematic course is a great deal for people who want to fly drones as part of a hobby.
Review Score:
| | |
| --- | --- |
| Quality of lessons: | (4.0 / 5) |
| Updates and new content: | (4.0 / 5) |
| Price Performance: | (3.5 / 5) |
| Community and Support: | (4.0 / 5) |
| Overall Rating: | (3.9 / 5) |

Good and helpful information and insight to successfully operate a drone and film amazing areal videos.
If you have expertise in a specific niche, you can create a course on your own and help other people to better understand this area. The creating and selling of online courses can be quiet profitable many professionals are making 6- or 7-figure income.
This is where Course Creator Pro comes in handy to show you how to build online courses. You also learn to market and sell your online courses. This course is also from the same creator of Fulltime Filmmaker, Parker Walbeck so you can expect a lot of value from this course. With over 10000 members alone on Fulltime Filmmaker, you can see that Paker knows what he is doing and has enough expertise in the topic of online course creation.
You get Course Creator Pro* for 997$ which may sound high at first for only 50 Videos, but if you create a course on your own, you have to invest even more money to get started. Especially if you don´t know how to market your online course because the cost of the ads can get expensive when you don´t have enough knowledge on the topic.  Always keep in mind that you need a starting capital not only for marketing but also for equipment and hosting. But if you apply the given tips from Course Creator Pro right, you can earn your money back an even make a living out of it.
Review Score:
| | |
| --- | --- |
| Quality of lessons: | (4.5 / 5) |
| Updates and new content: | (4.5 / 5) |
| Price Performance: | (4.0 / 5) |
| Community and Support: | (3.5 / 5) |
| Overall Rating: | (4.1 / 5) |

Competent insights on course creation and Marketing so you can create your own profitable course.

Online Education
Here you can find Platforms which are school & university oriented to help you get better grades and improve your chances to get a better job or just to learn something new.
If you want to solve mathematical and scientific problems, you often have to go a long way to get an understanding of how to do it. But with Brilliant, you don´t get the traditional way of applying formulas to solve problems. Because it prevents your in-depth understanding of concepts. It also reduces your critical thinking and you only learn a few useful skills. Critical thinking is exactly what separates the great from the good.
Brilliant's goals are to help you grow this thinking by trying — and often failing — to solve and diverse, real problems. The courses are starting with simple questions to build your foundation and intuition. After that, you get more complex issues that may seem beyond your ability. To solve this problem, you study different ways to get the outcome you first thought you couldn´t handle.
Not only Students and Professionals can benefit from Brilliant.org but every lifelong learner too. It keeps your mind active and improves critical thinking skills that also can help in your daily life. So if you want to improve your mathematical and scientific understanding, don´t hesitate to try out Brilliant.org. You get free previews of each course and new Daily problems to get an idea of what you can expect in the topic.
But to get the full experience, you should invest in the premium membership* for monthly 24.99$ or 9.99$ annually or Lifetime $599.99. Sure it's not the lowest price, but you get great instructors who put all of there expertise and efforts into it, to provide great learning experiences.
Review Score:
| | |
| --- | --- |
| Quality of courses: | (5 / 5) |
| Selection: | (3 / 5) |
| Price Performance: | (4 / 5) |
| Overall Rating: | (4 / 5) |

Brilliant offers a great teaching style to really understand the given mathematical and scientific problems.
2. Khanacademy
You want to get free online education where you get a wide range of topics like math, science, computing, Arts & Humanities and Economics & finance. Then you should try the nonprofit organization Khanacedemy. They offer a system where you level up when you watched the different courses and answer the questions right. Which is a really good system that helps you to learn better and motivates you to keep going.
When you want to learn something new or help someone to become better in school, Khanacademy is a great site. You get everything for free, but if you happy with the courses and you can spare some money away, you can always support the site by donating.
Review Score:
| | |
| --- | --- |
| Quality of courses: | (4 / 5) |
| Selection: | (3 / 5) |
| Price Performance: | (5 / 5) |
| Overall Rating: | (4 / 5) |

Perfect for students who want to improve themself in school without having to invest money.
3. EdX*
With EdX you get over 2200 course from the world´s best universities in a large selection of different subjects. Some examples are courses in computer science, biology, engineering, architecture, data science, and more. They provide the largest range of topics out of the mentioned online education platforms. The courses are time-based, where you have a few hours of weekly learning effort. This ends with a test which you have to pass if you want a certificate.
Overall the courses are provided for free. But it is a good idea to purchase a certificate on EdX* to show your learned skill and knowledge in your resume or on Linkedin. This not only helps you when you search for a job you also support the nonprofit organization of EdX.
They offer two types of certificates the verified certificate for one course which starts at 49$. The other one is the program certificate, which includes courses on certain topics where you purchase the course together, which gets you a discount. You should put enough effort into the course if you want a certificate because when you fail, you don´t get the certificate and have to pay again for a retake when you want a certificate.
Review Score:
| | |
| --- | --- |
| Quality of courses: | (5.0 / 5) |
| Selection: | (3.0 / 5) |
| Price Performance: | (3.5 / 5) |
| Overall Rating: | (3.8 / 5) |

Amazing courses from the world's best universities and institutions that you get for free if you don´t want a certificate.
4. Alison
Another free online study platform is Alison with over 1000 courses in different niches like technology, language, science, business and Marketing, and more.
Their goal is to use the power of free education and skill training to help people to get a better learning experience that meets their needs and helps them to achieve life goals. They have experts in the field of online education to deliver quality learning materials, services, and experiences.
Similar to EdX, Alison also provides certification in 3 different levels. The first certificate is for smaller courses an average completion time of 2-3 hours, and the cost starts from 21€ to 37€, which varies by your location. The diploma certificate takes 8-10 hours to get, which provides more key topics and starts at about 65€ to 115€. The longest with a completion time of 18-20 hours is the learning path this certificate costs around 199€- 215€. There is also a monthly premium Membership for 7,99€ which is only necessary if the ads are bothering you and you want a discount on certificates.
Review Score:
| | |
| --- | --- |
| Quality of courses: | (4.0 / 5) |
| Selection: | (3.0 / 5) |
| Price Performance: | (2.5 / 5) |
| Overall Rating: | (3.2 / 5) |

Good courses from competent experts only the certificates are a bit expensive

Audiobooks and eBooks
Of course, you can also learn a lot with audiobooks and eBooks online. The selection you get is huge you can nearly find a book for every niche. No matter if you are more the audiovisual type or prefer reading there are enough platforms where can get audiobooks and eBooks to increase your knowledge. Obviously, you can go the traditional way and get a hardcover book if you find a good one on your chosen topic.
1.Audible*
One of the most famous audiobook providers is Audible from Amazon where you can choose from the world's largest selection of audiobooks with over 200,000 titles in all kinds of languages. When you want to learn a new craft or improve your personal development or even work on your business skills you can find nearly everything you need on audible. Of course, there are also fictional audiobooks and biographies as well as all other categories.
There are two types of Audiobooks the first one are Audible Originals which are exclusive audio titles created by well-known storytellers where you are able to download two of six Audible Originals every first Friday in the month. The second one are normal audiobooks which you can also find on other platforms. Credits are the currency you get when you have a monthly or yearly Membership, with the credits you can purchase any audiobook regardless of the price. The credits are 12 months valid after receipt and add up if you didn´t purchase an audiobook every month.
You can test Audible in a free 30-day trial* where you can select 1 audiobook + 2 Audible Originals on the different topics of your choice. After the test month, you can pick one of the two plans the Gold Membership which costs $14.95/month or $149.50/year where you get 1 credit (1 Audiobook) per month and two Audible Originals. Or the Platinum Membership for $22.95/month or $229.50/year with 2 credits (2 Audiobooks) every month and 2 Audible Originals
If you need more Audiobooks in a month you can benefit from a 30% discount on additional audiobooks when you have a Membership.
Review Score:
| | |
| --- | --- |
| Selection: | (5.0 / 5) |
| Price Performance: | (2.5 / 5) |
| Overall Rating: | (3.8 / 5) |

It is worth the price if you don´t need more than 3-4 audiobooks per month because sometimes an audiobook can cost alone $20.
If you don´t have the storage for hardcover books or want to use your smartphone or tablet for reading then ebooks are the digital solution you need. With Kindle eBooks which is also an Amazon Service, you get a selection of 1,000,000 titles which includes all different genres and languages. Of course, you can find enough ebooks to educate yourself further on all kinds of topics.
Indifference to Audible, you don´t have a limitation of titles you can borrow up to ten titles with no due dates. If you want another one to borrow you just return an ebook that you don´t need anymore.
You can try Kindle Unlimited* for free in a 30 days trial, after that you pay $9.99 a month for the Service which you can cancel anytime.
Review Score:
| | |
| --- | --- |
| Selection: | (5.0 / 5) |
| Price Performance: | (4.0 / 5) |
| Overall Rating: | (4.5 / 5) |

Perfect for everyone who doesn´t need a hardcover book for reading but wants to have an online library of books.

Book Summaries
Book Summaries are for me one of the best solutions to learn something new because some books are often too long without enough useful information. But both Blinkist and Getabstract have a huge variety of non-fictional books on different topics. In a short time, u can gain a lot of know-how which benefits your personal and professional development.
Blinkist is an amazing solution for people with less time who are eager for knowledge. You get the key lessons of nonfiction book summarized for a 15-min read or as audio to listen. The Platform provides over 3000 book summaries from personal development to business-related topics which mostly are in English.
You can test Blinkist in a 1-week trial for free*. If you don´t cancel in the trial period you have to pay $79,99 annually for the membership or you can choose the monthly membership for $12,99 where you don´t get the free trial.
Review Score:
| | |
| --- | --- |
| Quality of summaries: | (5 / 5) |
| Selection: | (3 / 5) |
| Price Performance: | (4 / 5) |
| Overall Rating: | (4 / 5) |

Amazing Summaries with all the important information of a book and which is a great time saver.
Similar to Blinkist is Getabstract which offers 10- minutes summaries but with a larger selection of books for reading and listening. You can choose between two categories the personal development with over 5,000 summaries and professional development with over 15,000 summaries.
Getabstract gives you a free 3 days trial* where you can choose from the whole collection of summaries. After the time period, you can select between the Starter subscription plan for $99 per year with around 5,000 summaries for personal development and the Pro Plan for $299 per year which also includes the professional summaries.
Review Score:
| | |
| --- | --- |
| Quality of summaries: | (4.5 / 5) |
| Selection: | (5.0 / 5) |
| Price Performance: | (3.5 / 5) |
| Overall Rating: | (4.3 / 5) |

A huge collection of well-written Summaries from business books, articles, and TED talks.
But why should you learn something new?
A question many people ask is it even worth to step out of your comfort zone to learn new skills and techniques.
Yes, when you stand still you can´t move forward, you can´t improve yourself. You should know that self-growth is key to a fulfilling life and to have a successful career.
Sure, learning is tough and often frustrating when you push your body and brain to the limits. But think about this feeling you get, when all these hours you put into learning trying, failing and trying again you finally reach a challenging goal. This exactly the feeling you should strive for when you learn something new. You become not only happier when you reach your own goals you also archive a calmness from within.
So what you are waiting for I showed you a lot of sites to learn something new. Most of them have a free trial version so you can test what works best for you. Even if the course or book wasn´t the right choice you learned a valuable lesson either how you can do it or how not to. That helps to find your own way, which may is even better.
You can share in the comment section the topics you would like to learn about. Or when you already found a passion I would gladly hear the story you have to tell.