Where should I invest my money?
In this article, you can discover how to start investing money for beginners, what investments are fitting for yourself, and what the risks are. It doesn´t matter if you have 50 or 500.000 to invest there are enough Ideas where you can start your investing journey to grow your money. It is important to have a variety of different income streams in your investment portfolio. So you minimize the risk when something fails, and you can create more cash in return.
Now let's start with the top 15 Money Investment Ideas.
Bank Products
No matter where you are from, you can look for different bank products, which are divided into three different types of Accounts:
Savings Accounts are the easiest way to save money. They require low minimum deposits and have the fewest withdrawal restrictions. But most of the time, you get the lowest interest rate risk of the three accounts.
Money Market Accounts are like saving accounts but can get higher interest rates. However, they have higher balance requirements and also tend to have different rates; for example, if you make a bigger investment, you get higher rates.
Certificates of Deposit (CD) are time deposits. You get fixed terms usually for a specified time period. A longer time commitment gets you higher interest rates. You can´t withdraw your money until the time period is over.
Before the term ends, you can choose to cash out the money or transfer the money into a new CD account. Don´t wait until the end because the bank automatically rolls over to a new CD account with the same terms and rates if you haven´t decided.
The two Interest rate Environments:
Variable-rate rises and falls with changing market rates.
CD ladder is a way of setting up multiple CDs with an equal amount of money for different time periods. It combines long-term earnings with frequent access to a part of your money.
Bank Products are a relatively stable investment, but that can be different in your country as well in your bank. I recommend you get information from your bank. What you should ask:
What are the interest rates? How much can you earn? What are the minimum requirements? Is there a time period? Are there any fees to open the account you choose?
Investing in new Skills or in a hobby
It is never too late to learn new skills and invest money in your knowledge.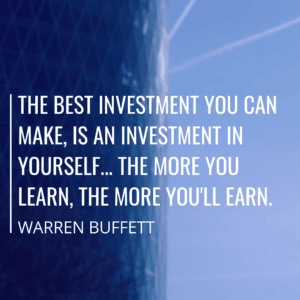 The big market of online courses is growing daily; it provides amazing resources for your know-how. Of course, in the offline world, you can also discover new workshops and classes to achieve a new craft.
Some examples are learning a new language, getting better at photography, studying science, or taking a course in story writing...
With a new skill, you can find a new hobby where you may get no money in return, but you discover new things about yourself and also you could find a new passion in life.
Try a new Sport, for example, you like fast cars, but you can´t live out the speed you want, because it is too dangerous in public or for speed limitation reasons. Ever thought about doing it on a race track where you can get Professional help to train and maybe take part in competitive Races? Learn Dancing, Travel the world, get a flight or boat license, help others, everything you can think of to have fun in life.
It is so important to discover new things to get away from your daily everyday life and relieve stress through new adventures.
Lend Money
There are 4 Ways to lend Money Peer-to-peer lending, Crowdfunding, Private Party loans, and Borrowing from yourself.
With Peer-to-peer lending, you can borrow money from individuals through online organizations like Lenders Club or Prosper without a bank or credit union. If you sign up as an Investor, you can choose to whom you want to lend money by looking at the profile of the borrower.
There is some risk involved if the person you lend money can´t repay you because any government guarantee does not cover that. But if you acknowledge the risk, you can get multiple monthly income sources through peer-to-peer lending with high rates.
Crowdfunding helps individuals and businesses to fund projects and products. On a platform like Kickstarter, you can find funds you want to support. You don´t get money in return, but you get rewards; for example, you get the product where you invested in, or you can get invited to an event of the company.
However, the investment involves a level of risk when the campaign has issues like delivery delays, or the Crowdfunding ends as a failure, it could mean that your money is also gone. To avoid this, you should consider the complexibility of the product or project, research the person that is behind the launch and their background, as well check the comments of other backers and keep an eye on the process after investing.
Private Party loans are, therefore, if someone in your family or a friend wants to borrow money from you. Because it can sometimes get tricky to sort this out when personal issues are involved, you should create a loan agreement. To do this, the person that wants the money should look for a Bank or an Institution to help you make the private party loan happen.
Borrow from yourself when you want to invest from your private account into your business. You should make a written contract with details of your role as a lender, what you get as repayment, and what the consequences are if the business defaults.
Invest in new Startups
When you discover a new innovative idea from a new startup, you can get excited pretty fast. Though is it a good idea to invest out of the blue without enough information about the company and the people?
No, because the idea may sound amazing at first, but it will likely, as the other about 90 percent of startups eventually fail. This means that your investment is also gone.
You should do enough research and not always follow where many investors spent their money. It is better to make smaller Investments in more startups; this will increase the chances of getting you some money back. Be sure that you are financially secure about the investment you make. The chances are high of losing the money you spend, similar to a casino. However, you can also win big times.
If you want to know in detail what you should look out for if you want to invest in Startups, check out this startup investing guide.
It is also possible to buy online businesses and shops that already make money on Flippa. On the platform, you can see how much money the website monthly and what the price to buy it is.
Purchasing and Selling Domain addresses
Every day thousands of Domain addresses are being bought and sold, with prices starting from 10$ - 10 million$. It is amazing that just a Name of a Website can have so much value. The Domain market is really big, with a lot of potential to get a big amount of money in return for an investment in the right domain address.
Though nowadays, it isn´t easy to find the right domain that may become popular in a month or even years to sell it for a price of 1000$ or even way more depending on the interest. So you have to be selective with the names you want to purchase.
You can start by searching generic names that describe a product or service or a geographical (country, town...), which can be combined with business names like a dentist and real estate.
Choose a domain, preferably .com ending, which is a Top-Level-Domain because it is the most popular one in the world. But most of the time, .com domains are already registered by other investors who want to sell them for a higher price. So only choose another domain ending if you think it is worth the investment, look for different top-level domains like .org or .net. You can also look for different countries ending when it makes sense.
How to choose the right domain names to invest in?
use generic words
look for keywords
Search Engine friendly that will easy to view in search results
fewer than 15 characters, the shorter, the better
easy to type
.com with other top-level domains or area-specific where it is located
catchy and memorable
research it that is no trademark or copyrighted name
use namemesh.com to search for domains
look for the domain value this only estimated (sale price will vary)
don´t buy premium domains when starting out
research upcoming trends
avoid numeric domain or with dashes in between
If you found a Domain, you can purchase it on a platform like Godaddy* or Sedo* you can list it after successful registration on the marketplace of your choice. You may stay on the platform you bought it from, but you can also transfer the domain to another online marketplace when you want.
There you can set a specific price if you want to build a diversified portfolio when you aren´t in a rush to sell them. Or list it as an auction similar to an eBay listing, which is good for domains with a lot of interest so you can get the highest price possible. You can also list as to make an offer for a niche domain where domain value isn´t that well known.
You should set up domain parking when it is possible so you can earn money through relevant advertising clicks on your domain and to better attract potential buyers.
Like most of the other investments you can make, there is also risk behind it. It can take a long time to find someone who wants to purchase your listed domain. You should as well keep in mind that you have to pay yearly registration fees for every domain you want to hold. A lot of research is required to find winning domains where you can make money.
Invest in Stocks
The profitable stock market is not based on luck but has a few simple principles which come from millions of investors over the stock market cycle.
Set your goals to know your purpose for what you need the money and think about the time when you need the fund back.
What is your Risk Tolerance? Think about something that gave you anxiety before you did it and what was the risk behind it. Have you risked more to get a maybe less favorable outcome, or do you risk less, which may don´t give you a favorable outcome?
The idea is if you choose the riskier one, you should gain experience. With this experience, you get more knowledge that you need to invest in the stock market. So you can learn the price changes, how the buying and selling part works, what the difficulty of the liquidity is, and so on. This led to the consideration that the stock investment is less risky than you thought before your first purchase. In conclusion, your anxiety is less intense; even though your risk tolerance is the same, your awareness of risk has evolved.
The positive and negative Emotions of a person are changing the prices on the stock market.
These short-term movements are driven by the emotions of people, what the rumors are, the speculation, and the hopes they get, which prevents the logical and systematic analysis of the company.
The exception that the stock prices are changing to our favor creates tension and insecurity, which can lead to a wrong decision. It is important to not decide with the emotions you have, but the good reason for doing so and the expectation of what happens to the price if the reason is valid.
Learn the basics before you make the first investment.
The four Topics you should do research on are
Financial Metrics and Definitions.
Popular Methods of Stock Selection and Timing.
Stock Market Order Types.
the different Investment Accounts
The variation of Stock Owning. You should invest in different companies as well as various Industries which are in other countries. This helps if one or more of your stocks drops, you may have other winning stocks to recover from your loss. It gives the investment balance, so you don´t lose everything in one company.
Also, look for current trends and events, for example, the health industries and renewable energy are more important than ever.
Avoid borrowing money for your stock market strategy before gaining enough experience. Banks and brokerage firms can usually loan you 50% of the money you want to invest in stocks. This may sound good at first if you have a winning stock, but the other way around, you lose not only some of your money, but you also have to pay back interest rates and the loan.
The Stock Market is a great opportunity if you invest your time and energy to get the know-how and work with it.
Buy Real estates
The popular market of Real estate investments can gain you big money if you know how to. The Problem is the buying and owning part; it is much more complicated than investing in the stock market.
It is very important to manage your finances by paying your debts of credit cards, car loans, etc. This helps when the banks and lending institutions look at your debt to income-ratio. They do this to see if you can qualify for a home loan if you need one.
You should also put a portion of each paycheck aside. Depending on your salary, about 20% - 40% when possible.
Then it is recommended to start by purchasing your own house first to get an idea of how it works. If you already have one, then you should know the basics.
To gain more knowledge about real estate, you can read the book the abcs of real estate investing by Ken McElroy*. There are also many online courses that can cost thousands of dollars, but most of the time, they can´t provide good information, so better save your money.
To get a return on your investment, you can rent the place you own to other people, or you can sell it for a higher price.
Also, a good idea is if you don´t have a high income, you can invest in older houses that need renovation. When have you enough cash is available to renovate with the help of a company or even by yourself, the selling price can increase drastically for the house.
You should always seek enough information on real estate and plan everything through on how you want to earn the return on your investment.
Did you know that you can invest in virtual real estate?
The future of Virtual reality technic gives real estate investors a new platform online. A company called Decentraland is developing a VR platform that is powered by Ethereum.
There you can get the in-game money mana with the cryptocurrency Ethereum. This gives you the option to purchase so-called parcels with your mana. One of these parcels has a size of about 100m² in real-life measurements and is shown on a map. The first city is called Genesis City, where you can search and buy land. The plan is that in the future, you can also build something on the land. With a VR headset, you can, later on, visit these places.
Maybe it can become something similar to the movie "Ready Player One."
It sounds promising, and some people have already purchased land, which is worth about 200000$. However, if the company stops working on the project or the market of the cryptocurrency Ethereum breaks down, you can lose your investment.
Invest in people
Why you should invest more money in people than on other things. Think about what has more value than money. It's the people.
When you work for a company or even own a business, then the most important part should be that you can rely on other employers because an organization is often said only to be as good as its people. This means no matter what the profitability or appearance is, the people working for the company are the only ones who can add value to its products or services.
That's why successful businesses like Google and Facebook are consistently in the top 10 Ranking as Best Places to Work on the job review site Glassdoor. They know how to build a great workplace culture. So what are they doing to attract and maintain such an awesome culture? They have five main pillars to support their success.
1. Values
A critical part is to maintain transparency about where the company is going, what it is doing, and how. Open exchange and regular two-way feedback between employees and managers are also important steps. These companies are committed to work/life balance, which includes letting employers part times work remotely from home or elsewhere, although they have a good work environment.
2. Impact and vision
The strong outsized impact of working on a product or service which helps hundreds of billions of users around the world is a way that brings young and talented employers to work.
They have a vision of connecting the world and improving our planet by helping other businesses, which is a greater mission than they can imagine.
3. Mission and Innovation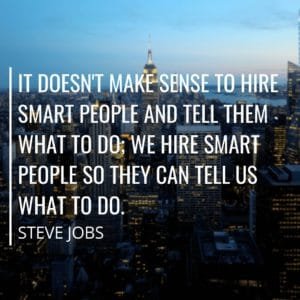 The mission statement is repeated and supported as often as possible throughout the company, starting with its leaders from the top on down. They hire incredibly intelligent and motivated people to work on big world problems; it gives all of them a great feeling to work together on products with massive impact.
4. Financial growth
A great culture, a big vision, personal and professional development for all employees, and other perks are the keys to growth and innovation and by now standard in tech companies.
Starting by paying all employees a highly competitive salary and offering health and financial benefits, as well as adding employment perks like free food, gym, transportation, on-site physicians, and more. Google and Facebook are even building and running employee housing.
5. Leadership's focus on maximizing human potential
At Facebook and Google, leadership isn't just focused on product launches and crisis management but on maintaining trust and making their company employee-centric. They also listen regularly and with sincerity to show that they care by making changes to keep employees happy and act quickly and thoughtfully to control crises.
Leaders should take great care of their people to maintain opportunities for professional and personal development, clear expectations around promotion and pay increases, constant feedback for regular on-the-job improvement, as well as mentorship, guidance, and coaching.
If you are an employer at a company or even own one yourself, keep these five pillars in mind and also maybe suggest some improvement to the leaders and other employers, it could make a great impact on yourself and your workplace. When there is no change and improvement in the company, it shouldn´t be worth your time to work there anymore. Because the companies will sink or swim with the quality of their leaders.
In a Retirement account
The earlier you start investing in your retirement account, the more you can save for the future and the longer the money can work for you. The difference between a regular investing account and a retirement account is when you open a retirement account, you can get a big tax benefit, but you have to leave your money in your account until you get near your retirement age. In the first year, 10-20% tax benefit seems not much, but in over 30 years, you can save a huge amount of money.
There's also a large variety of investment objectives you do for retirement, for example, through stock funds, employer-sponsored plans, mutual funds, real estate, and many more.
You need to know every retirement is different, depending on where you live in the world, but most governments struggle with how to fund life after work. So the best way is to take it into your own hands and get the knowledge to find the plan which works for you.
Be sure to get help from a certified financial planner and let you advise what works best for you. Even if you already have a retirement savings account, you may discover a new option, which your future self will thank you for. Also, adjust your investment for your retirement in response to your goals, risk tolerance, and the time you invest.
Build an Online Course
The market for online learning is gaining a lot of popularity because of easy accessibility and lower prices.
If you have expertise in a specific niche, you can educate other people and help them to get a better understanding of this area. The creating and selling of online courses can be quite profitable many professionals are making 6- or 7-figure income.
The most important thing to do before you want to start is to pick a topic that you love and are passionate about. If you don´t do this, it will reflect in the quality of the training as well as the sales. People will notice if you are not enthusiastic enough to explain your subject, which can make them lose interest in the course, and this shouldn´t be the goal.
Do market research in the area you choose because you don´t want to create a course that nobody wants. When there is high demand and a lot of competition, find something that they don´t talk about and make this the main topic.
Ask yourself what the learning outcome of the course should be. That means if your students can obtain and demonstrate the skills they learned.
Then make a list of the parts you want to talk about. Select only the content which answers the most burning questions of the audience and archives the best learning outcome. After that structure it into different modules and plans and order it by progressivity and logic.
Before you can start with filming, recording, and editing your course, decide the best way how you deliver your content. You should get info about the different learning technics. Then find a balance between a visual, audiovisual, and practical learning experience.
To set up your online school, choose the right learning management system like Thinkific or Teachable.
You should find the perfect pricing model for your course. It depends on the size and the value of your course and what your competition is charging.
After the launch, you should choose marketing strategies if you run ads or an affiliate program...
If you want to invest money in building an online course, I recommend Course Creator Pro*, which goes into detail on this topic. The course owner Parker Wahlbeck already has already 7-figure income with his Full Time Filmmaker* online course, so he can provide enough expertise in building an online course.
An investment that is definitely worth the price when you want to make a successful online course with huge earning potential.  No matter what, you should plan a budget of around 1000$-2000$ for equipment, marketing, and hosting.  You also need a lot of time depending on the size of the course and what knowledge you want to provide.
Trading Stocks
Indifference to point 6. Investing in stocks, and trading stocks is for a short-term profit.
You can generate revenue by buying at a lower price and selling at a higher price within a short period of time. In reverse, profit in falling markets is made by selling at a higher price and buying to cover at a lower price (selling short)
The focus of a trader is on a stock´s technical factors in which direction it moves and how he can benefit from that move.
Full-Service Brokerage Accounts vs. Discount Brokerage Account
On a Full-Service Brokerage Account, a Stockbroker as a person or an institution is licensed to buy and sell stocks on your behalf. They charge a flat fee or a commission, which is a percentage of the sale or purchase price.
Stockbrokers go through many training sessions and have to pass strict licensing exams. It gives them high expertise in their field, so they can get you the right advice if you should buy, sell, or hold securities. Also, a good stockbroker takes the time to research any security for the recommendations they make. Aswell learn about your situation to make suitable offers for you
A Discount Brokerage Account is a do-it-yourself option through a discount brokerage firm. These firms offer fewer services but have significantly lower costs than full-service brokerages. You can complete low-cost investment trades via easy-to-use online trading software, which includes research and analysis.
Whether you choose between a Discount Brokerage Account or a Full-Service Brokerage Account depends on your investing and trading knowledge and skills, financial goals, and current financial status.
If you can provide enough time to master your skills and want to trade without an advisor and low fees, the Discount option is the way to go. Otherwise, if you have the money and want professional investment advice and financial planning, then the Full-Service option is right for you.
But you should keep in mind that a stockbroker always gets a fee for your investment no matter if your stock is losing or winning. That means you may make more money when you trade on your own and don´t always have to cover the percentage fees or your investment.
Trading Overview
There are four primary trading styles that differ in Time Frame and Holding Period:
Position Trading has the longest trading time frame in a period between months to years. Position traders use a combination of technical and fundamental analysis for trading decisions as well are refer to weekly and monthly price charts of the market. Typically, short-term price variations are ignored to identify and profit from long-term trends.
Swing Trading positions are held for days or weeks to capture short-term market moves. Swing traders use technical analysis and price action to choose profitable trade entry and exit points. Trades are exited when a profit target is reached or a trade moves in the wrong direction or a period of time has passed. This style doesn´t require constant monitoring
Day Trading positions are entered and exited on the same day. Day Traders use technical analysis to find daily price movement with price movement charts where every minute is tracked. They rely on small gains to build profits and have to do this as a full-time job because positions have to be constantly monitored.
Scalp Trading is an extremely active form of day trading it involves regular buying and selling in a trading session. Scalp traders target the smallest price movements on a day and get very small profits. Profit targets and stops are used for position managing and are held for a period of seconds to minutes. It is very risky because it relies on having more winning trades than losing trades; one or two are enough to lose profit.
To choose between the right style, consider the factors of the account size, amount of time for trading, trading experience, personality, and risk tolerance.
Trading stocks is the right choice if you are willing to take a risk for regular profit in a short time. No matter whether you choose a Discount Brokerage Account or a Full-Service Brokerage Account, it is important to get a basic understanding of trading stocks. For example, websites like Investopedia can help you gain the right amount of Trading knowledge to start.
Cryptocurrencies
Currently, many people believe cryptocurrencies are the best investment opportunity available because there are many who become millionaires through their investments. Also, some people are already calling cryptocurrencies the currency of the future.
But what is it and how does it work?
The history of Cryptocurrencies began in 2009 with the electronic cash system called Bitcoin. It doesn´t work like the payment network PayPal where there is a central server that prevents one entity can spend the same amount twice (double spending). However, the record of the accounts, balances, and transactions from Bitcoin is in decentralized networks, which also solves the problem of double-spending.
The technology behind Bitcoins is known as Blockchain; it works with a network of peers. Every Peer has the complete history of all transactions as well as all balances of every account. A transaction has to be signed through a private key that only the sender has, and this is called basic public-key cryptography. After that step, it is broadcasted in the network and sent from one peer to every other peer. In the end, the process has to be confirmed by the miners.
Is it worth an investment?
The big market of cryptocurrencies has many options for coins, not only the most popular one, Bitcoin, but also Ethereum, Litcoin, Monero, Ripple, and so on. The difference between them is the worth of every coin.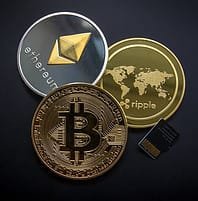 The crypto market has dramatically changed, which is a high risk. The changes are so tremendous because there is no government or bank behind it, rather, it is self-run and self-governed. This prevents a third party from manipulating the price.
On Coinmarketcap, you can keep track of the price, volume, circulation supply, and market cap of most existing cryptocurrencies. To decide in which Coin you should invest, look out how long they are around as well as the highest market cap and the highest volume. Out of all the coins, Bitcoin is the current top coin that, which makes it also the most expensive one.
After you buy cryptocurrencies on a digital currency exchange platform like Coinbase*, it will be stored in a wallet. For security reasons, keep it as an offline wallet or in a hardware wallet. Also, think about tax-paying, which depends on the law of the country you live in.
If you invest at the right time and the right coins and keep track of the market, you can get a lot of money in return. But the risk is very high and may depend on future regulations of governments.
Investment in Coin mining
To mine cryptocurrencies, you need the power of your computer to solve the puzzle of the above-described cryptography. That means the used power will confirm a transaction from somebody and in return, you get a specific number of the coin you choose.
It is necessary to get info about the hardware in terms of the graphics card and the power it needs to run. Before you buy, calculate the mining profitability with this BTC Mining Profit Calculator and find out if it's worth investing in.
Cash Back Rewards
There are three types of Cash Back rewards. The first one is the Cash reward when you get a specific credit card, which gets you a small percentage of money back. The other two refer to a debit card transaction or through a cashback online site where the buyer receives cash at the time of purchase.
Credit Card
Maybe you need a new credit card or want another one, then you should look for a credit card that gives a cash bonus, for example, if you spend $500 on purchases in the first three months, you get a one-time cash bonus of $150. Some credit cards can even get you up to 5% of cashback rewards if you make specific purchases like travel, electronics, or partnership programs.
As an idea, if you are already planning to make a bigger investment like a Tv or whatever you need, find a Cashback credit card for the purchase price and use it. So you receive your money back and also get what you bought.
But this will not always work because the Credit Company you choose also want to know how you handle your finances, the credibility you have as well what other borrowing you have. Be sure to look out for this before applying for a credit card, or you may get rejected.
Also, when you choose a credit card, keep in mind what limit the card has, what are the fees for balance transfers, paying late, exceeding your credit limit, and sometimes an annual fee, and the time period you have to pay your credit card bill before you have to get an interest rate.
Online Cashback Sites
There are many websites where you can receive cash back from a purchase. If you sign up for the site and click on the link at the cashback site, you can get up to 5% of the purchase price back.
However, you need to know cashback on these Websites is not guaranteed; it is only a bonus you can get. Also, withdraw your money as soon as possible because the company can change the payout policy, and your money will likely be lost. Look out for sites that are already popular and have existed for a long time, so you be safe that you can receive your bonus.
Debit Card
A debit card is a payment card where you can directly pay with money from your bank account. Indifference to a credit card, you have few or no fees unless you spend more than you have on your bank account, then you get an overdraft fee.
You only get the standard debit card when you have an account at the bank of your choice. But you can also get a prepaid debit card without a bank account, where you can preload the card and make electronic purchases through it.
The idea is to open up another account when you have, for example, multiple income sources or need an investment account. You may choose another bank that offers short-term deals or cash in return when you open an account there. But you shouldn´t open too many bank accounts at once it could negatively affect your credit score.
Brainstorm over a new business idea
Have you ever had an idea and thought this could have the potential to become a serious business? If you have an idea, then it's time to research the chosen topic, you never know what could happen when it works out.
But also, if you don´t have this perfect idea now, that doesn´t mean you can´t become an entrepreneur. You have to start brainstorming over a business idea and come up with something that the next big thing could be.
Most big companies like Google, Facebook, or Amazon started with a simple idea and now are bigger than the founders could ever imagine. To create good ideas, sell them and find the highest value for them, you should begin to look into the Startup Idea Matrix full B2C matrix and full B2B matrix from Eric Stromberg (head of Google Play). It outlines various consumer markets as well as tactics a company can take to bring a unique product to the market as he claims. A good first step is to look into it and find the inspiration for ideas in the different consumer markets.
However, before you put the money in your hand and make a big investment, you should learn how to start a business first. The process isn´t as easy as everybody thinks because only with a good plan can your company become successful.
When you don´t have a large sum to invest, it is better to build an online business. There are a lot of internet business opportunities for all types of industries and niches. It is also possible to buy already running websites with high earning potential on Flippa.
Even if you don´t find the next big invention, you could always invest in other startup ideas and help others to succeed and still earn money. In case you don´t have big money, you could also invest in a crowdfunding campaign.
Buy Art and Collectibles
Anything that increases in value over time and is rare or desired by many could be a good investing opportunity. Some ideas of real assets are jewelry, stamps, comic books, art, baseball cards, antiques, or even automobiles, and nearly anything collectible. Before investing, you should keep in mind that you need money, know-how in the area, and insight or taste, but you also need luck and patience.
How do you find the best Collectibles to invest in?
The most effective way is to focus on one specific area, such as textiles, wines, jewelry, print items, or ceramics, until you get a good amount of knowledge in the chosen area. Search for items you can track when there is a large supply of similar material it is favorable. Also, products that are in editions where you can look up what the value of another product from the same edition is.
For example, the colored diamond market is hot right now, and it's easy because you only have to measure the carat weight of the stone as well as print editions which may have anywhere from 50 to 100 different versions, and their records are usually online available.
If you find a special item on a site like eBay* to purchase, also look that it is NIB "New in Box has never been removed from its original packaging" while "Mint in Box" (MIB) means "in mint condition and in its original box, which has been opened." An opened Box loses value also, remember this if you want to sell something.
A company called CCG is a good source to educate yourself in the collectible market. They provide research and web-based assets that should help when you consider investing.
What are the risks of Investing in Art and Collectibles?
You may hear of stories where people spend a few dollars at a garage sale and sell it for a fortune. It can happen, but it´s not likely. To make money, you should spend your cash on valuable items. Holding it for a long time could benefit the item but isn´t a guarantee.
The tax for sale, e.g., in the USA, is with 28%, pretty high, and you should consider a lack of information compared to trading stock or bonds. Also, finding a buyer is often difficult, and there are high fees for handling, storage, marketing, and insurance in many cases, maintenance and restoration too.
The best way is to keep collecting Arts and Collectibles as a hobby and maybe, over time, start selling because it is important to find personal interests and develop relationships around shared curiosities.
Conclusion
You can see there is a huge amount of possible money Investments Ideas to choose from. Whatever your way to go is, you should always have a plan, a strategy, and a destination in mind. Setting goals, whether for retirement or buying a home, help you to get an idea of the time horizon you should choose and, of course, your risk tolerance of the investment. Never invest more money than you have. The best way is to make a bank account only for Investment, where you can collect a percentage of your salary.
Also, make sure that you not only invest in one portfolio. To keep a balance when something is not going as planned, have a winning Investment that you can rely on.
Congrats, you made it to the end of the article, but your journey in the investment world has just started, so keep learning and stay informed.
Infographic: